Motivation:
Eclipse is a good IDE but it feels too old and it's mainly the style of it, everything looks like you are using a 90s product. So with this guide we'll try to spice things up. Kepp reading.
Plugins
Theme
Troubleshooting
Eclipse market place doesn't open/show anything
The Eclipse Marketplace Client, Photon edition has a bug where it fails to open in certain cases. If nothing happens when you try to access the Eclipse Marketplace via "Help > Eclipse Marketplace", please update the Marketplace Client plug-in by doing the following: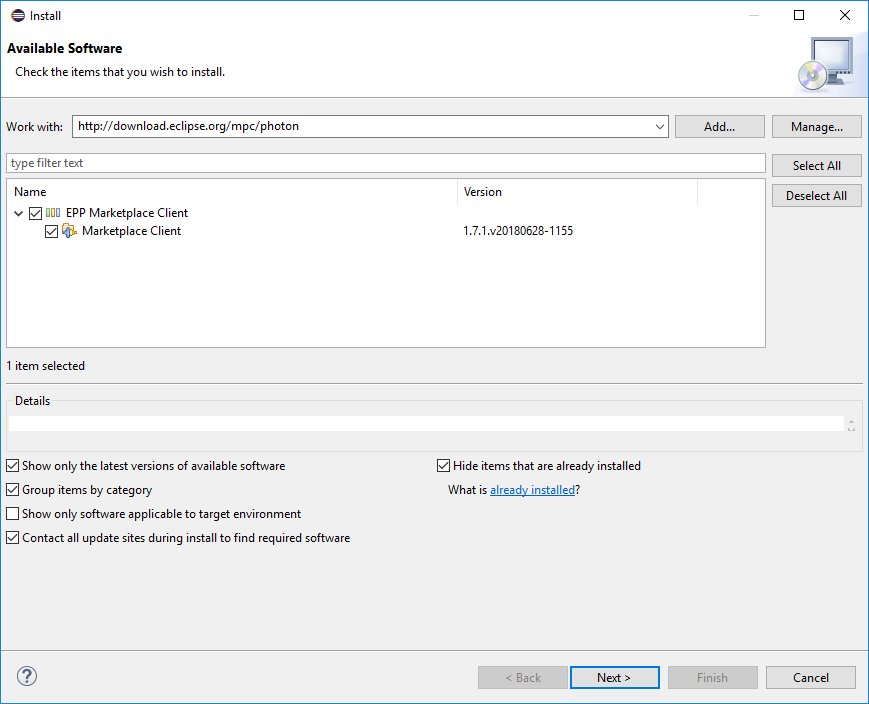 Go to Help > Install New Software
Paste the Marketplace Client update site url into the "Work with" field: http://download.eclipse.org/mpc/photon
Select the "EPP Marketplace Client" checkbox
Follow the wizard and restart your Eclipse to finish the installation.