Introduction
As a first time user, coming from Windows, I had certain expectations that a computer have to meet, especially after I've tried them. On Windows there are shortcuts and accessibility cervices that are very handy that Mac OS doesn't have, why? No idea... Here is a list of my top have applications for a Mac computer.
Getting Started
I'm including this one in the list because sometimes when you close an application, let's say google chrome, the app may stay active in the background, so the question that arises is... if I'm not using it, why should it consume memory, battery, make my computer hot and slow? I rather to have the program exit completely after I hit the x. Based on their website:
Have you ever tried to close an application with its red button and wondered why it is still open? RedQuits changes this. All programs now quit and close all open windows if you click the red button.
In Mac OS if an app has a window open, you can click the red x on the top (or command-w) and close the window. But that doesn't' always quit the application. Some do, others not. App's that have no windows open still take up some ram. If you want to exit the application entirely, then you need to go to the top bar by the apple, click the name of the app, and select "Quit [name of app]" or press command-Q.
RedQuits changes this. All programs now quit when there's only one window left for that program. If you want to quit and close all open windows of a program, just uncheck "Quit only when 1 window is left for that app." in the preferences.
|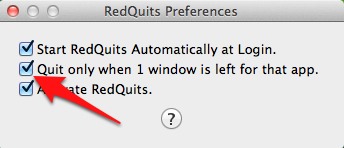 |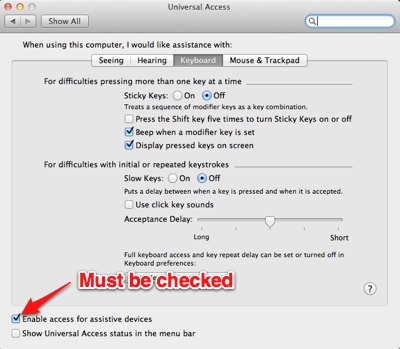 |
|--------|:----:| --- |
This app certainly wins hands down. I really don't understand how apple is so blind to not include this capabilities that are necessary. Based on XtraFinder's website, this is what the app does:
• Tabs & Dual Panel.
• Arrange folders on top.
• Cut & Paste. Copy queue.
• Global hotkeys.
• "Copy Path", "Show Hidden Items", "Hide Desktop", "Refresh", "New File", "Copy to", "Move to", "New Terminal Here", "Make Symbolic Link", "Contents", "Attributes", … .
• Legacy label for OSX 10.9 & 10.10. Light text on dark background. Transparent window.
• Colorful icons in Sidebar.
• Size of selected items in Status Bar.
• Automatically adjust width of columns.
• Press Enter or Return to open selection.
• Display folder item count in List view.
• Middle-click to open folder in new window or new tab.
• Much more.
Have some more must haves? Let us know below in the comments! :)