Before we dive in...
What you're about to learn is priceless—Put it to work.
I've used these secrets to get 8,396 followers in 28 days. Let's GO
Let's GO 👇
Consistency Streak (CS)
Twitter needs a consistent flow of content. The avg lifetime of a tweet is ONLY 30 mins. Give it consistency & you'll get reach & followers in return.
→ Schedule your tweets and have 1 EVERY single day.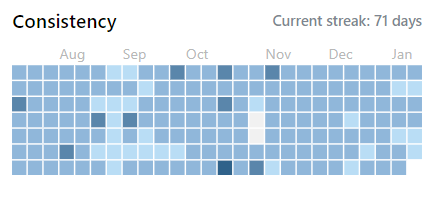 Activities per week (APW)
Just like in a videogame, every time you do an activity:
Like
DM
Reply
Retweet Twitter assigns you an activity point for these.
→ Higher APW = Higher chances of Twitter sharing your content.
Comments per tweet (CPT)
How many replies do you get on your Tweet(s)? Why it's important?
CPT for each tweet = Reach of your tweet
Your Avg CPT = Initial reach of your tweets/replies.
→ Ask more questions in your Tweets.
Example: How did you make your first $1 online?
Are you looking for a simple and effective way to keep track of your cryptocurrency wallets? Look no further than Road2Crypto! Our easy-to-use app allows you to easily monitor all of your wallets in one place, so you can stay on top of your investments and make informed decisions. With real-time updates, detailed analytics, and alerts for important transactions, Road2Crypto is the ultimate tool for any crypto investor. Plus, with a sleek and user-friendly design, our app makes tracking your wallets effortless and enjoyable. So why waste time juggling multiple apps and websites? Simplify your crypto experience and visit
Road2Crypto
today! ❤️
Retweets per tweet (RPT)
This is how many retweets you get on your Tweet(s). This is all about the virality of your content. My advice:
Use Emotions
State benefits
Include numbers
Define your angle Ask yourself: What emotions do you want to trigger?
WTF - It's driving me mad 😡
WOW- It's mind-blowing 🤯
ICR -  I can relate to this 😱
LMAO - It's Hilarious 😂
AWW - It's so cute 😍
OHH - I get it now 😮
Self retweets per tweet (sRPT)
Be careful with this one! Retweeting your own tweets might give you extra reach in the short term. In the long run, however, this will hurt you.
→ Limit your self-retweets to 25% of your tweets
Engaged people per week (ePPW)
Twitter is a social platform, it promotes engagement. Keep people engaged, and the algorithm will:
Favor your content
Push it to new audiences
→ Be interesting; Use your own contrarian/hot takes.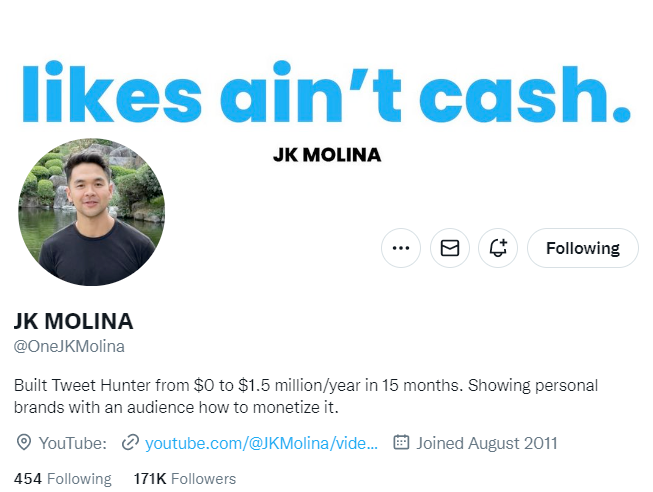 Two-way engagements per week (tEPW)
Two-way engagements are powerful in real life & on Twitter. Here's how it works:
You engage with a user
They engage back with your content
You GROW 🚀
→ Build genuine relationships with others.
Profile Quality and Virality (PQV):
I've saved the best for last! This secret metric is an avg of your metrics (last 28 days).
PQV=  CS + APW + CPT + RPT + sRPT+ ePPW (28 day avg)
→ Stay consistent for 28 days & watch your reach explode.
How to Grow your Audience
Coins is how content creators will make money on Twitter Create good content = be rewarded by the community Coins will be purchasable with cash through Stripe They'll be redeemable for cash (minimum $50 to cash out)
Content = cash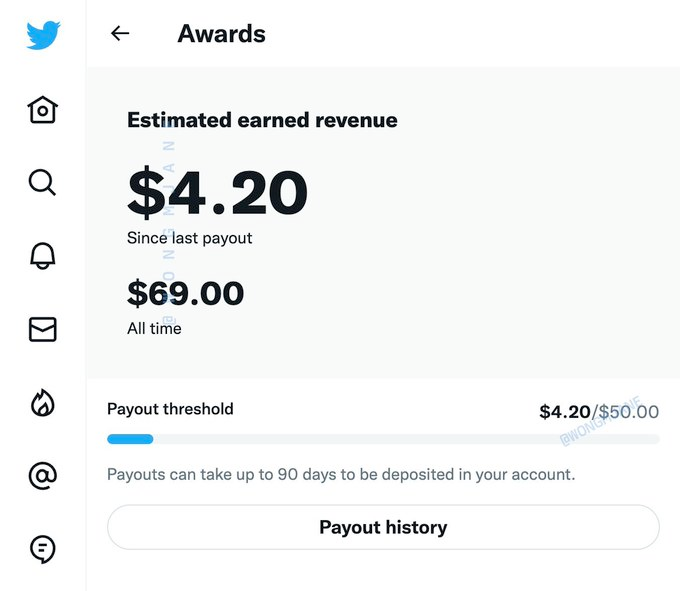 Want to get rewarded for content?
You need to have an audience
❗️ ACTION ITEMS
Reply to large accounts and popular tweets: 10 minutes a day
Send DMs to creators that inspire you: 10 minutes a day
Jump on Spaces and build relationships. Ask to collaborate on content
Create collaborative tweets and threads
Create 4 types of lists:
Small accounts
Small-Medium accounts
Medium-Large accounts
Large accounts
Reply to 10 people from each of list daily
Congrats. Now you've connected with 40 people today.
Do this 3 months That's the secret
🔶 Determine your niche
What are your 3 biggest passions? What is the intersection of those passions?
Lean into that niche and make sure your PFP, banner, and bio match your branding Build a QUALITY brand. Go for quality over quantity.
🔶 Master Threads
Threads are the most viral content on Twitter. A quality thread will perform better than almost any form of content
More eyes = more Coins = more money
You need to be  a master of the content that will get you attention
🔶 Start a Regular Space
Twitter Spaces will be one of the best cash generators on all of social media Spaces is the most social, engaging tool on any major site With thousands of people tuning in for hours at a time, the potential to monetize here is huge.
Practice by speaking on other people's Spaces
The only way to build confidence and skills is PRACTICE
After enough practice, experiment with hosting your own
Find a cohost you trust, schedule it weekly
🔶 Experiment with video
Video is coming to Twitter in a big way Elon announced. Vine is coming back.
The algorithm was already prioritizing multimedia
It's time to get ahead of this trend. Ad money on videos have turned Youtubers into millionaires. The same will happen here.
❗️ ACTION ITEMS
Use your smartphone camera (nothing fancy is necessary)
Record short form videos (literally doesn't have to be longer than 10 seconds)
Recreate memes in video form • Break down the news stories of the day
Give a hot take
How to get your first 10k followers:
1. Do nothing but share value
2. Talk on every Twitter Space you see
3. Find people you interact with every day
4. Be authentic. Fakes are easy to detect
5. Reply significantly more than you tweet
That's it. That's the playbook.